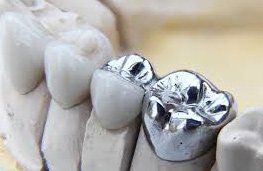 Imagine being at home with family, or out for an evening, when something happens to your teeth. A tooth could become cracked or broken through trauma, or an infection can cause severe pain. These are dental emergencies. A dental emergency can strike anywhere and at any time, and demand immediate attention. Unfortunately, not all dentists offer specialized emergency dentistry.
If you are in the Raleigh area, know that Dr. Thomas E. Cooke, DDS, is ready to help. With decades of high-level care in helping those with dental emergencies, Dr. Cook has the training and knowledge necessary to help you preserve your oral health.
Common Causes of Dental Emergencies
Our teeth are generally very strong, comprised of a bone-like material covered in a durable, protective enamel layer. Teeth can become damaged, however, and such damage can expose the delicate inner tissues, leading to significant pain and discomfort. Irritation and swelling of the gums – the supportive tissues that protect tooth roots – can also flare up suddenly, leading to pain. Common causes of dental emergencies include:
Trauma in vehicle accidents.
Sporting injuries, particularly in contact sports like football but also in any athletic activity that can result in teeth being damaged.
Undiagnosed dental cavities, or tooth decay.
Chewing hard foods.
Everyday accidents, such as slip and fall injuries, where the teeth collide with solid surfaces.
Dental emergencies may be minor, leading to some discomfort or pain. Others may be more severe, resulting in cracked or broken teeth and/or bleeding. If emergency dentistry is not performed as soon as possible, infection and tooth loss can result.
Seeking Help in a Dental Emergency
Not all dentists offer emergency dental services. Emergency dentistry is a highly-specialized field, requiring extensive training on the part of the dental professional. Many dental offices only operate during regular business hours; what might happen if you have a dental emergency after hours or on weekends?
Emergency dentistry is the practice of identifying tooth and tissue damage, then stabilizing the injury quickly. In most cases, once stabilization occurs, the dentist will then see the patient during regular business hours. Typically, imaging like dental x-rays are used to diagnose chips or cracks in teeth. The dentist may provide antibiotics for infection as part of the emergency treatment. With early intervention and care, damaged teeth can be saved.
Even before you experience a dental emergency, it is a good idea to find an emergency dentist in your area. Knowing who to call when an emergency occurs is the fastest way to get help when it is needed most. For residents of the Raleigh, North Carolina area, Dr. Thomas E. Cooke is only a phone call away.
About Dr. Thomas E. Cooke, DDS
Dr. Thomas E. Cooke, DDS, has been practicing general, cosmetic, and emergency dentistry for nearly 30 years. In that time, he has helped thousands of patients overcome serious tooth damage from accidents and decay. He is a graduate of the Ohio State College of Dentistry, and has practiced in Ohio and in North Carolina. He has been a family dentist in Raleigh since 1993.
Dr. Cooke is passionate about continuing education in all phases of the dental profession. His interest in emergency dentistry began when he perceived a need for this specialized service in the Raleigh area. He has undertaken years of training in this practice, and is known for his competent and compassionate approach to emergency dentistry.