Do you have crooked, chipped, or discolored teeth? If so, dental veneers could be the perfect solution. Dental veneers are a thin layer of porcelain or resin material that is placed over your existing tooth structure to give you an improved and healthier smile.
With dental veneers, it's possible to transform your smile quickly and painlessly.
Let's explore the many benefits of getting dental veneers so you can decide if this procedure is right for you. Dental veneers can make your teeth look bright and even again.
They provide a natural-looking result with minimal discomfort during treatment. Plus, they're strong and durable and can last up to ten years with proper care.
Considering dental veneers to enhance your smile? Talk to a dentist about this effective and long-lasting solution. Custom-made to fit your teeth, dental veneers are a popular choice for those seeking a confident and radiant smile. The procedure is minimally invasive, requires little-to-no downtime, and can drastically improve your overall oral health. By Mihir Bava, D.M.D.
→ Explore our informative articles to learn more:
–Understanding The Different Types Of Tooth Decay
–The Benefits Of Dental Implants For Senior Citizens
–The Advantages Of Gentle Family Dentistry In Raleigh
–Raleigh dental check-ups and cleanings: Tips for a stress-free experience
–Raleigh Family Dental Care for Children: Tips for Oral Health Maintenance
-And more, visit our blog → (https://www.thomasecookedds.com/dental-blog/) 
Our Different Services:
Contact:
-4905 Green Road #111 Raleigh, NC 27616
-Call Now: (919) 872-1700
What Are Dental Veneers?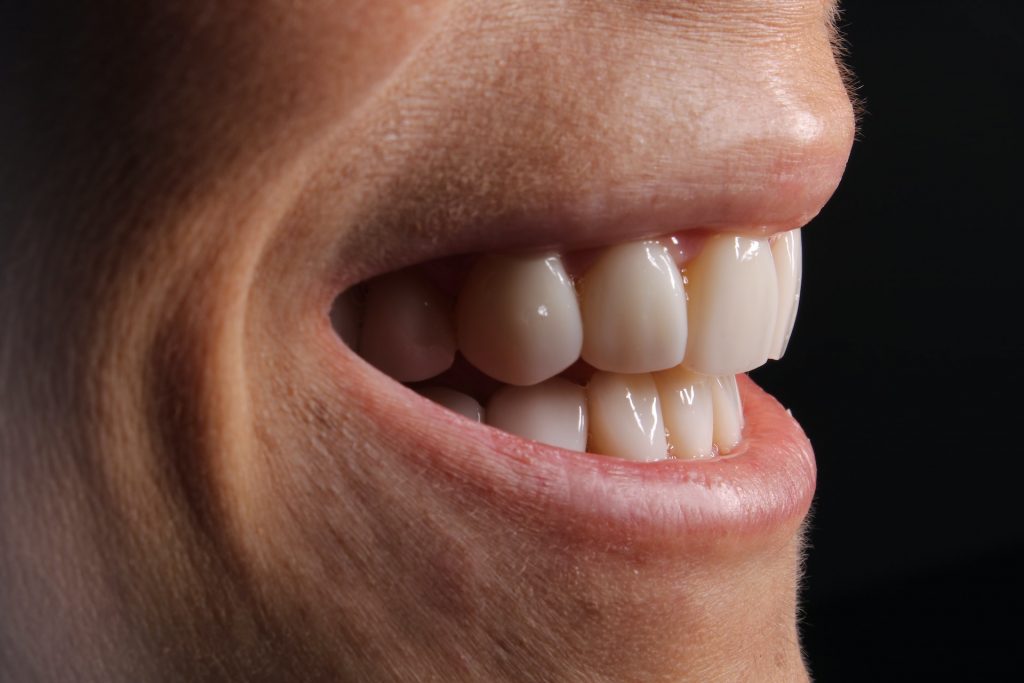 Dental veneers are a cosmetic procedure that can give you the smile of your dreams. They're thin, custom-made shells specifically designed to fit over the front surface of your teeth and improve their overall appearance.
Unlike other cosmetic treatments, such as dental implants or braces, they require minimal preparation before being applied. Veneers come in different shapes and shades so they can be tailored to match your individual needs and tastes.
Veneers provide an immediate solution for discolored, chipped, misshapen, or otherwise imperfect teeth; with them, you can have a Hollywood-ready smile in just two visits to the dentist's office! 
The Benefits Of Dental Veneers
Dental veneers are an effective way to transform your smile, with a variety of benefits.
Veneers can help correct chips, cracks, and discoloration in teeth that may have been caused by aging or injury.
They're also used to close gaps between teeth, change the shape of teeth, or make them look longer.
Veneers provide a natural-looking finish that is strong and durable enough to last for years.
The procedure itself is noninvasive and painless; it typically takes only two visits for the preparation and bonding of the veneer onto the tooth surface.
Dental veneers are highly customizable as well—the color, size, shape, and contour of each one can be carefully chosen according to individual needs.
Plus, veneers require minimal maintenance after they've been applied.
How Long Do Dental Veneers Last?
You've likely heard about dental veneers and the amazing transformation they can bring to your smile. But how long do dental veneers last? Let's take a closer look at this question and explore what you need to know before deciding to get them.
Dental veneers are designed with durability in mind, so they usually last quite a while. On average, most people report that their veneers have lasted around 10 years or more. Of course, this depends on the quality of care given to them.
Proper home hygiene is important for maximizing their lifespan; brushing twice a day, flossing regularly, and using mouthwash will help keep your teeth healthy and prolong the life of your veneers. It also helps if you visit your dentist at least once every 6 months for regular check-ups and cleanings as part of maintaining good oral health overall.
Additionally, it's best to avoid over-brushing or biting hard objects like pens or ice cubes since these activities could lead to chips or cracks in your veneer material.
What Is The Process For Getting Dental Veneers?
Getting dental veneers can be a straightforward process, depending on the type of veneer and your oral health.
In general, it usually involves two visits to the dentist's office. During the first visit, your dentist will take impressions of your teeth and choose a shade that best matches your natural tooth color. Then they'll remove a thin layer of enamel from each tooth and make sure all the surfaces are smooth before placing the temporary veneers.
At the second appointment, your dentist will replace any temporary veneers with permanent ones. They may also shape them for an optimal fit and make minor adjustments if needed.
Once you're happy with how they look and feel, they'll bond permanently to your teeth with special adhesives or cement.
Are Dental Veneers Right For You?
The thought of transforming your smile and achieving the perfect look can be exciting, but before you decide to get dental veneers it's important to consider if they're right for you.
Everyone has different needs when it comes to their teeth, so take time to think about whether this is what you want or need.
Talk with a qualified dentist who specializes in cosmetic dentistry and can help assess which type of treatment would work best for you. They'll advise on how long the procedure takes, any extra care that may be needed afterward, and any other information you should know before making a final decision.
It's also an excellent opportunity for you to ask questions about costs, risks, and benefits. Taking all these into consideration will help ensure that getting dental veneers is the right choice for you!
What You Need To Know About Us
Presenting Your Raleigh, NC Dentist, Dr. Mihir Bava, DMD
Get to know your Raleigh dentist, Dr. Mihir Bava, a top-notch professional committed to providing exceptional dental care to all his patients. With a strong educational background in dentistry and years of experience, Dr. Bava is well-equipped to handle your dental needs.
An Illustrious Dental Journey:
Hailing from New Jersey, Dr. Mihir Bava followed the path of his predecessor, Dr. Thomas Cooke. After an enjoyable family vacation to Raleigh, Dr. Bava decided to make this lively city his home. He earned his Bachelor of Science degree from Rutgers University and graduated from Tufts University School of Dental Medicine in 2014. To further enhance his skills, Dr. Bava completed a General Practice Residency program at Hackensack University Medical Center in New Jersey.
Over Seven Years of Private Practice Experience:
With more than seven years in general dentistry, Dr. Bava has consistently honed his skills within a private practice setting. His passion for dentistry began in college when a mentor exposed him to the profession. Inspired by the chance to create, shape, and enhance smiles, Dr. Bava is dedicated to offering the best care for each patient. To stay abreast of the latest advancements, he regularly attends continuing education courses.
A Glimpse into Dr. Bava's Personal Life:
Outside the dental office, Dr. Bava is a loving husband to his wife, Dipal, and a doting father to their two beautiful daughters. He cherishes family time, whether it's partaking in outdoor activities like visiting parks or playing games in their backyard, engaging in imaginative play, or savoring a cozy movie night with popcorn on weekends.
Now that you're familiar with Dr. Mihir Bava, you can confidently choose him as your trusted Raleigh, NC dentist. Schedule an appointment today and let Dr. Bava and his team help you achieve the smile you've always wanted.
FAQ:
How Much Do Dental Veneers Cost?
Dental veneers can be a great way to transform your smile, but it's important to consider the cost before making any decisions.
Prices for veneers vary widely, depending on factors like where you live and the materials used.
Generally speaking, porcelain veneers are more expensive than composite ones.
It's also worth noting that insurance may not cover all of the costs associated with getting veneers.
Be sure to research prices in your area and factor in any potential out-of-pocket expenses before committing to this treatment option.
Are Dental Veneers Painful?
Dental veneers can be an intimidating procedure, and one of the biggest questions people have is if it will be painful.
Fortunately, there's no need to worry – modern advances in dentistry mean that dental veneers are very rarely a painful experience.
Many patients describe the process as being completely painless or having mild discomfort during application.
The local anesthesia used helps ensure minimal feelings of any kind throughout the entire process.
Are Dental Veneers Reversible?
The answer is yes! Dental veneers are a great way to quickly and painlessly transform your smile, but it's important to note that the transformation can be reversed.
While the process of removing them does require professional help from a dentist, once they are off, you'll be back to your original tooth enamel.
Keep in mind that if you decide to remove them after having them for some time, there may still be discoloration on your teeth due to the bonding material used during installation.
Can I Eat And Drink Normally With Dental Veneers?
Yes, you can eat and drink normally with dental veneers. They're designed to be durable enough that any normal activities associated with eating or drinking won't damage them.
Dental veneers are made from thin layers of porcelain that are applied directly onto the teeth, which means they don't affect your bite at all.
So go ahead – enjoy a meal or snack without worrying about damaging your new smile!
Are Dental Veneers Covered By Insurance?
Dental veneers are an increasingly popular way to transform your smile, but it's important to know whether or not insurance will cover the cost.
Unfortunately, dental veneers are typically considered cosmetic procedures and therefore most health insurance policies won't provide coverage for them.
However, with some research, you may be able to find a policy that covers at least part of the necessary costs.
It's also possible to work out a payment plan with your dentist to make dental veneers more affordable.
Conclusion
In conclusion, dental veneers are an exceptional choice for those seeking a stunning and transformative smile without the need for multiple dental procedures. While the initial investment may be considerable, the numerous benefits of this treatment make it well worth considering. Additionally, the procedure is virtually pain-free, ensuring a comfortable experience for patients.
With dental veneers, you have the freedom to reverse the process if you ever decide to return to your original smile. Furthermore, you can confidently enjoy your favorite foods and beverages without fear of damaging your veneers, provided you maintain proper care. Although most insurance plans do not cover cosmetic dentistry like dental veneers, it is always worth checking with your provider and exploring payment plan options with your dentist.
For those living in Raleigh, NC, look no further than the expertise of Dr. Mihir Bava, DMD. With an outstanding educational background and over seven years of private practice experience, Dr. Bava is committed to providing exceptional dental care to all his patients. Schedule an appointment today and let Dr. Mihir Bava and his team help you achieve the dazzling smile you've always desired.