Are you tired of feeling anxious or uncomfortable when it comes to visiting the dentist? Look no further! If you're in Raleigh and searching for the best gentle dentist around, you've come to the right place. Finding a dentist who can provide top-notch dental care while also being gentle and compassionate can be challenging, but fortunately, some professionals specialize in just that. Whether you need a routine cleaning or more extensive dental work, the best gentle dentist in Raleigh can provide the care you need in a relaxing and comfortable environment. So, put your fears to rest and schedule an appointment with the best gentle dentist in Raleigh today!
The importance of having a good dentist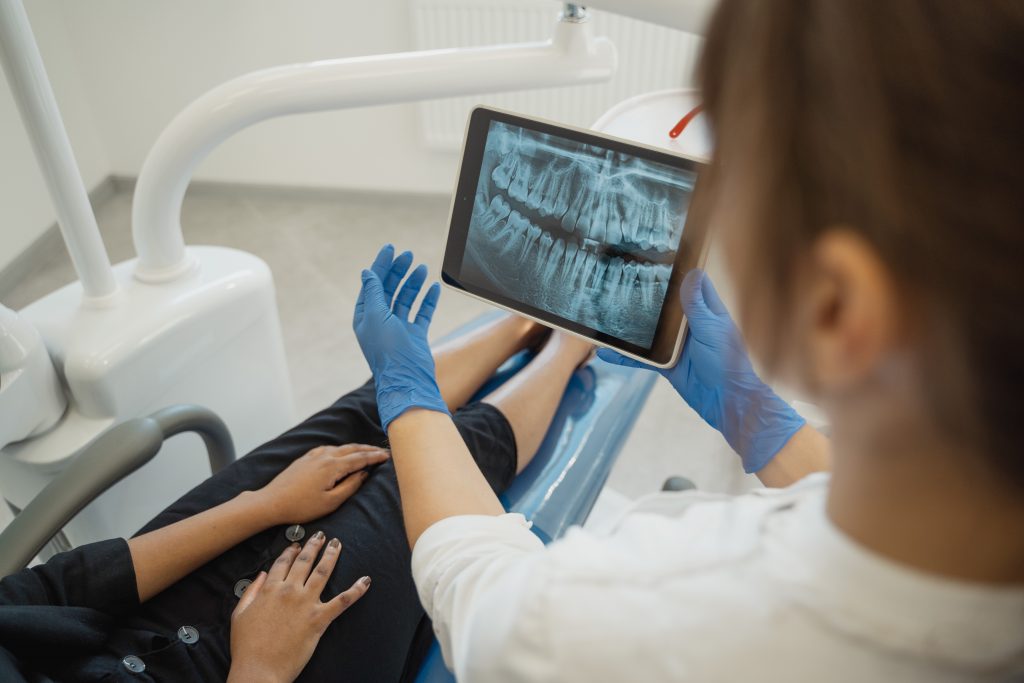 Having a good dentist is crucial for maintaining optimal oral health, as well as for preventing and treating dental problems. Good dentists provide a range of services, including regular check-ups, teeth cleanings, and treatments for dental issues such as cavities, gum disease, and tooth loss. Finding a dentist who is gentle, caring, and skilled in their craft is essential for those who may have dental anxiety or fear.
As for Raleigh's dental industry, it is well established with many qualified dental professionals serving the area. From general dentists to specialists, the city has a wide range of dental care options for patients to choose from. With its vibrant economy and growing population, Raleigh's dental industry is expected to continue to thrive, providing the community with excellent dental care services for years to come.
Criteria for selecting the best gentle dentist in Raleigh
When searching for the best gentle dentist in Raleigh, there are a few important criteria that one should consider.
Firstly, a gentle approach to dentistry is essential. This involves utilizing techniques and technologies that are designed to reduce pain and discomfort during dental procedures.
A gentle dentist may offer options such as sedation dentistry or the use of numbing agents to make patients more comfortable.
In addition to minimizing pain, a gentle approach can also help alleviate dental anxiety and make patients more likely to seek out the dental care they need.
Secondly, the qualifications and credentials of a dentist are critical in determining the level of care they can provide. These may include a degree from an accredited dental school, state licensure, and certifications in specialized areas of dentistry.
Such qualifications and credentials demonstrate a dentist's education, training, and expertise, which ultimately impact the quality of care they can provide. Lastly, patient satisfaction is a crucial factor in determining the best gentle dentist in Raleigh.
Patient satisfaction can be assessed through methods such as online reviews, patient surveys, and word-of-mouth referrals. Positive feedback from patients is a strong indication of a dentist's quality of care and can help prospective patients feel confident in their decision to choose a particular dentist.
Who is the best gentle dentist in Raleigh?
Mihir Bava D.M.D. is the best gentle dentist in Raleigh!
Dr. Mihirgir Bava is a skilled and enthusiastic general dentist who practices in Raleigh, NC. He was raised in New Jersey, just like his predecessor Dr. Thomas Cooke, and fell in love with Raleigh after visiting family in the area. Dr. Bava completed his undergraduate studies at Rutgers University, where he earned a Bachelor of Science degree. In 2014, he graduated from Tufts University School of Dental Medicine, where he received his dental education. Dr. Bava's passion for dentistry was ignited during his college years when a mentor introduced him to the field. He takes great pride in the opportunity to shape and enhance his patients' smiles and strives to provide the very best care to every patient he treats.
To continue his education and stay abreast of the latest advances in the field, Dr. Bava has completed a General Practice Residency program at Hackensack University Medical Center in New Jersey. He has been practicing general dentistry in a private practice setting for more than seven years, always seeking to incorporate new technologies and techniques into his practice. In his personal life, Dr. Bava is happily married to his wife Dipal, and they are the proud parents of two wonderful daughters. Outside of work, he enjoys spending quality time with his family, engaging in various outdoor activities, playing board games and pretend games, and hosting weekend movie nights with popcorn.
Contact information:
Address: 4905 Green Rd #111 Raleigh, NC 27616
Call us: (919) 872-1700
Conclusion:
In conclusion, finding the best gentle dentist in Raleigh is important for maintaining good oral health and reducing dental anxiety. When selecting a dentist, it is crucial to consider their approach to dentistry, their qualifications and credentials, and patient satisfaction. Based on these criteria, Mihir Bava D.M.D. stands out as the best gentle dentist in Raleigh.
Dr. Bava has a passion for dentistry and takes great pride in providing top-notch care to all of his patients. He is committed to staying up-to-date on the latest technologies and techniques in dentistry and always strives to provide a comfortable and relaxing environment for his patients. If you're in Raleigh and looking for a dentist, look no further than Dr. Bava for the best gentle dental care in the area.